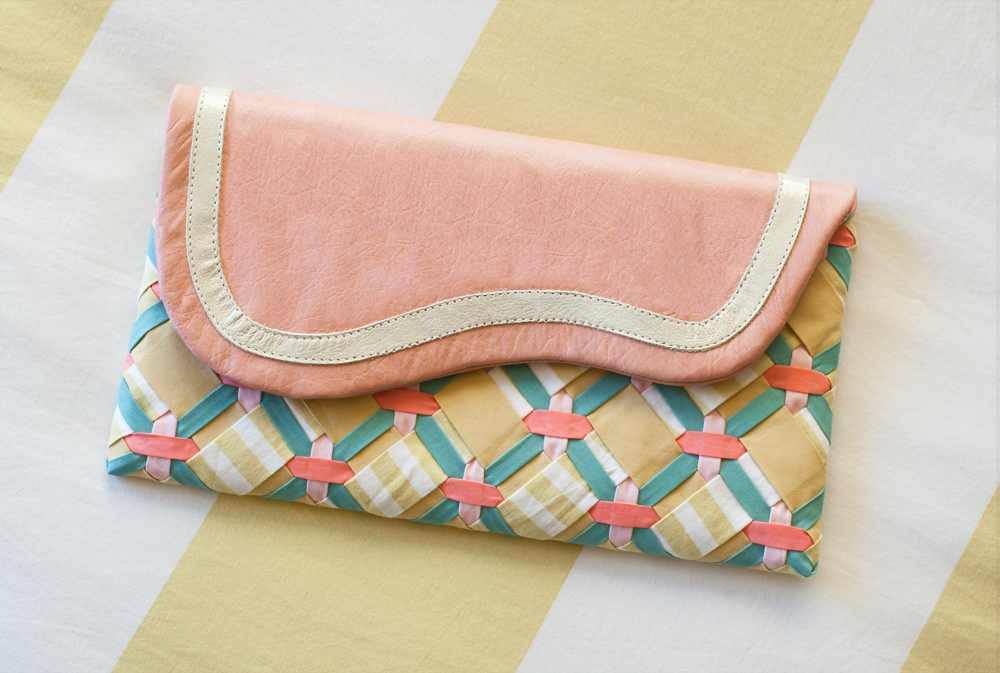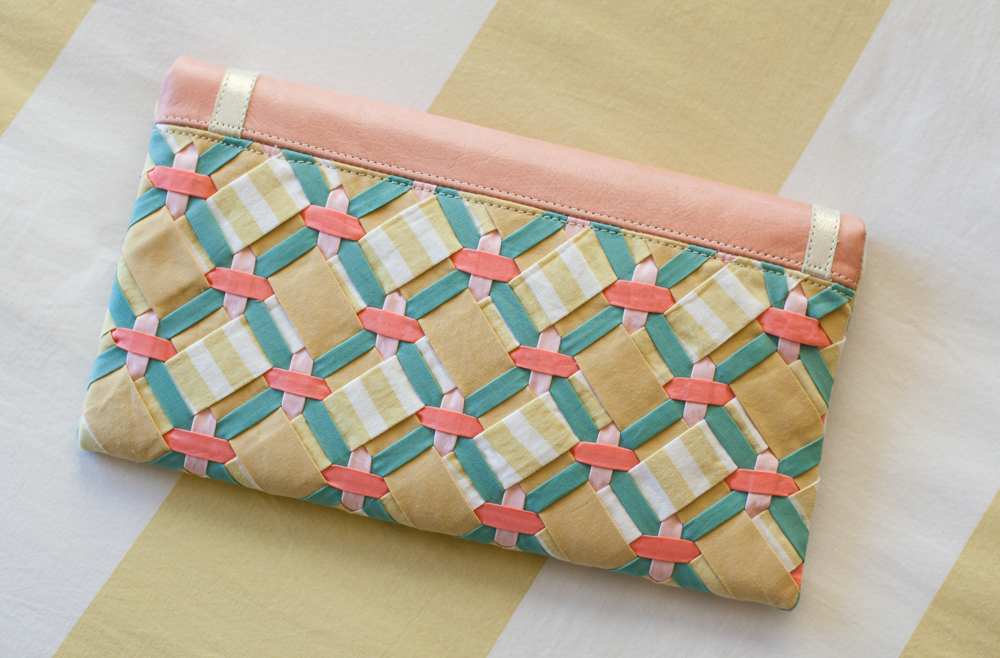 So I decided that I could no longer resist the urge to make something with woven fabric strips.  I've been watching this trend take off on Instagram for the last few months  (#modernmeshwork) and every time I saw something awesome I would tell myself, "NO!"  No more hobbies…I almost always eventually cave when I tell myself things like this.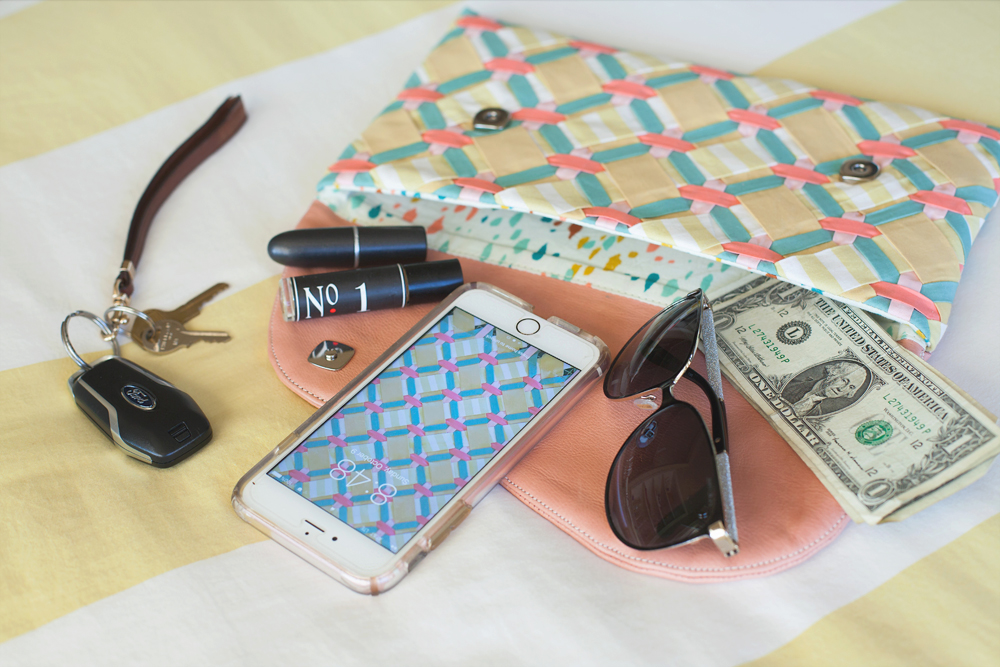 Now that this adorable little clutch is finished I'm sort of pleased I didn't listen to myself.  It was one of those projects that hit my brain and it was like an itch I just had to scratch.  It's super cute and just the right size for all my going out necessities…Phone, cash, credit card, keys, lipstick and sunglasses.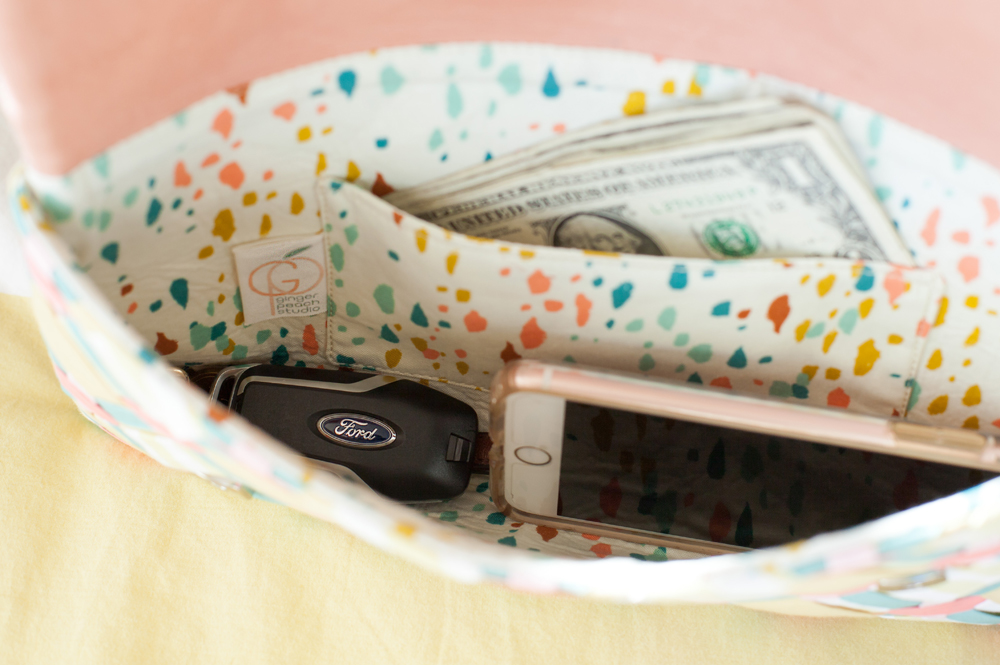 When I started making this I didn't have an endgame plan.  The primary goal was to try and copy this weave I'd seen done on a high end handbag.  I am happy to report the I got the bugger figured out and I can't wait to try it again on something else.  I would love to do an all leather weave with this same pattern in the future.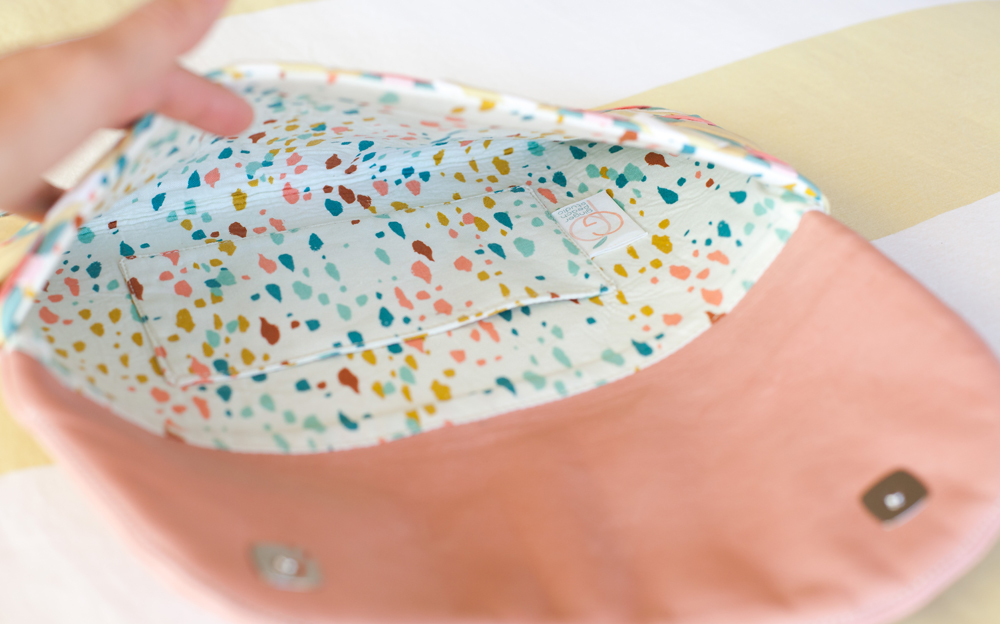 The fabrics used in the woven portion of the clutch were leftovers from my Sew Mojo #1 mini quilt.  The solids are Birch Organic Poplins and the yellow stripe is a West Elm bed sheet.  The lining is an older Cotton & Steel print.  The long-time stashed pink leather came from a scrap lot I found on Ebay quite some time ago.  Ebay is a great place to score small amounts of leather such as this.  If you search "leather scraps" or "leather scrap lot", you are bound to find some good high quality product at a reasonable price.  Just be aware that many of these scrap lots are from handbag and furniture factories and while you can find some great stuff, not all the scraps will be useable and they come in odd shapes and sizes.  The gold shimmer leather I used to trim the flap closure can be purchased from PeggySueAlso on Etsy.  One thing I've learned about myself…If you leave me alone in a room with sparkly leather I will undoubtedly try and put it on something.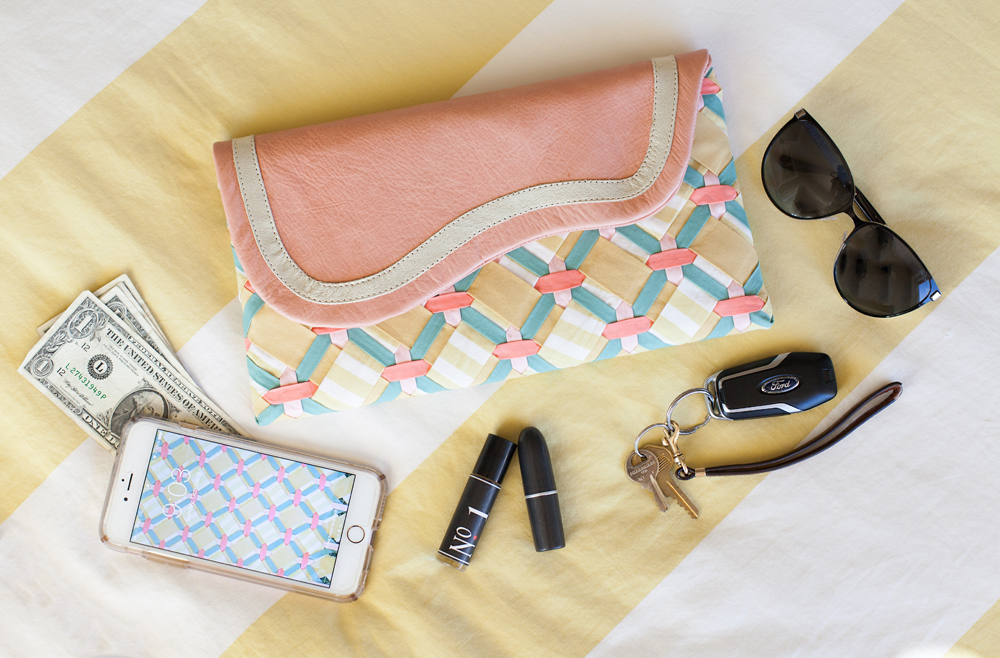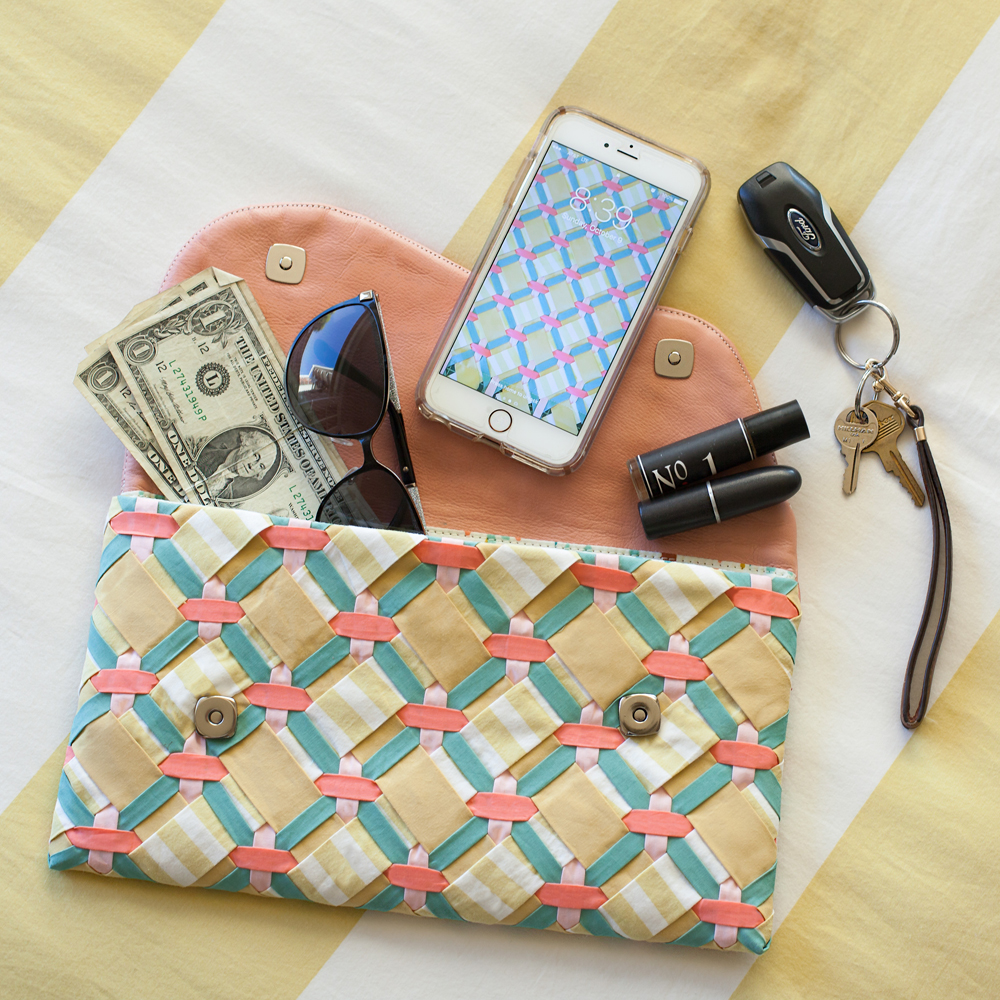 So long story short, I made a little bag and I love it.  It belonged to me for all of ten minutes. As soon as this little monkey woke up an saw it she claimed it for her own and started putting all her ponies in it.  Can't say I blame her.  A little lady such as Evelyn has to tote her ponies in style.