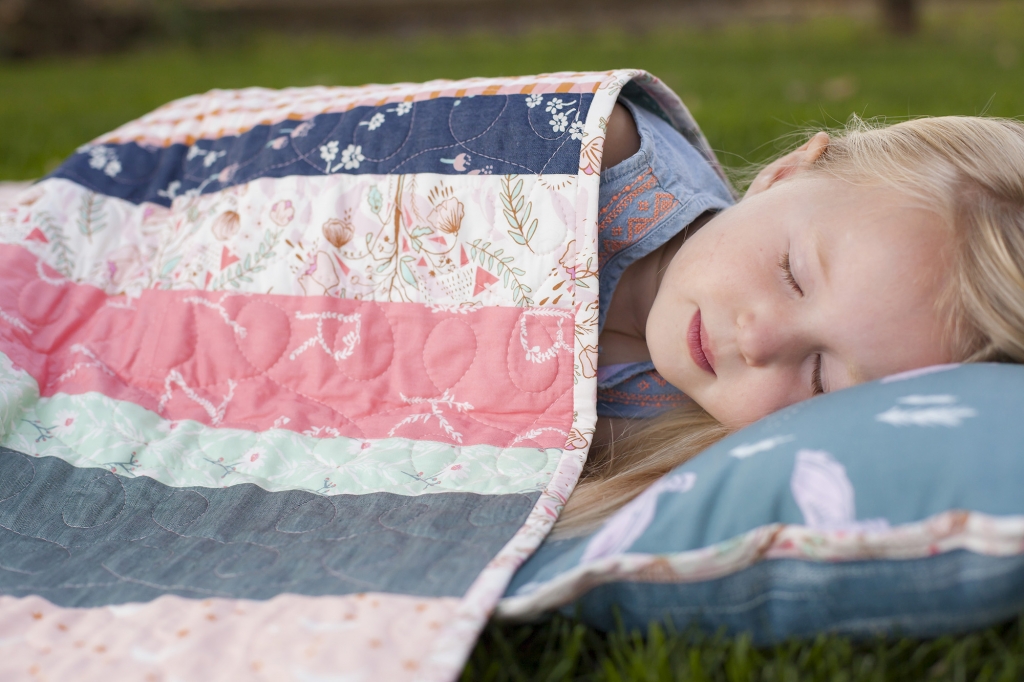 If I've said it once I've said it a thousand times.  I love Art Gallery Fabrics.  As I round out the last entry to the AGF Rayon Blog Tour I just want to send a huge thank you to them for providing the fabrics for this tour and for making some of the highest quality quilting fabrics on the market.  When I found out last year that they were adding rayon to their already stellar line up of substrates I was ecstatic.  Being both a quilter and a garmentmaker one feel was all it took and a flood of possibilities washed over me.  I couldn't wait for it to be available so I could dig in and see what this sleek and soft fabric had to offer.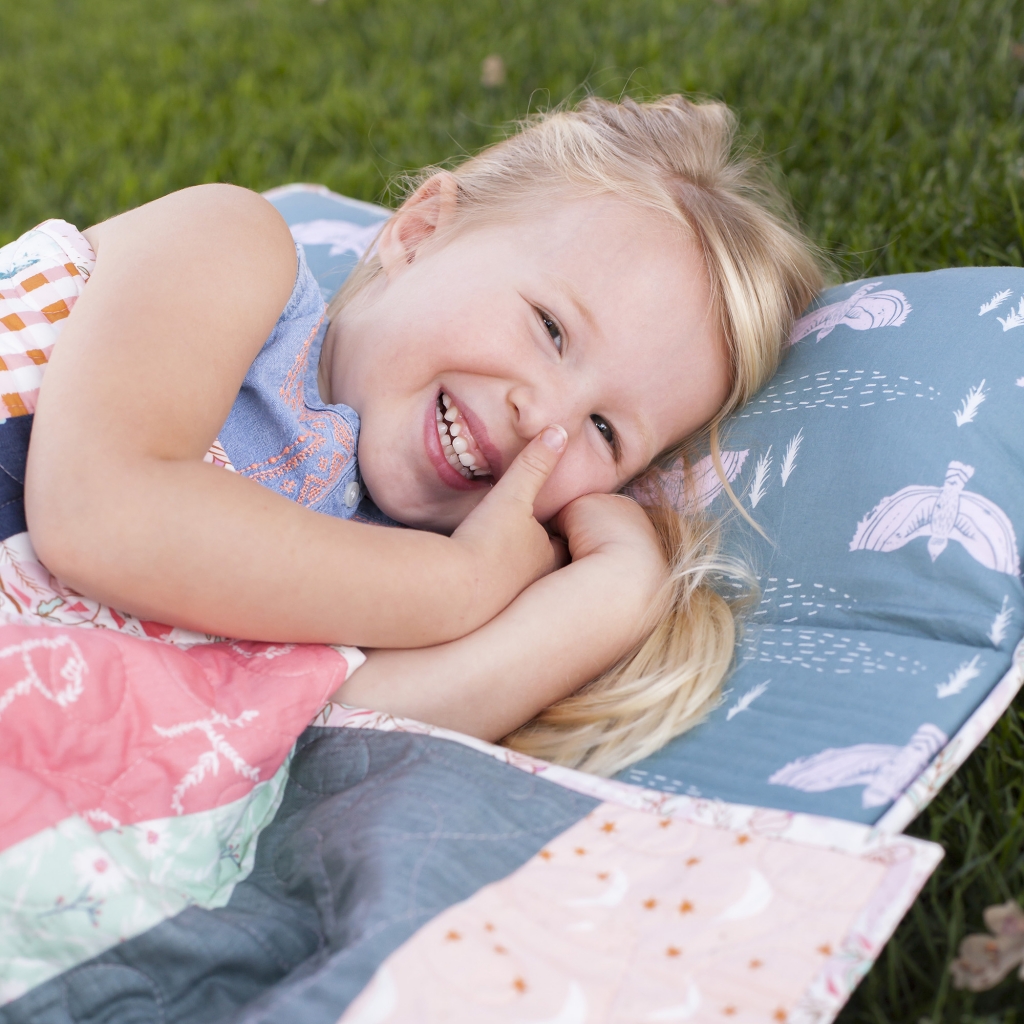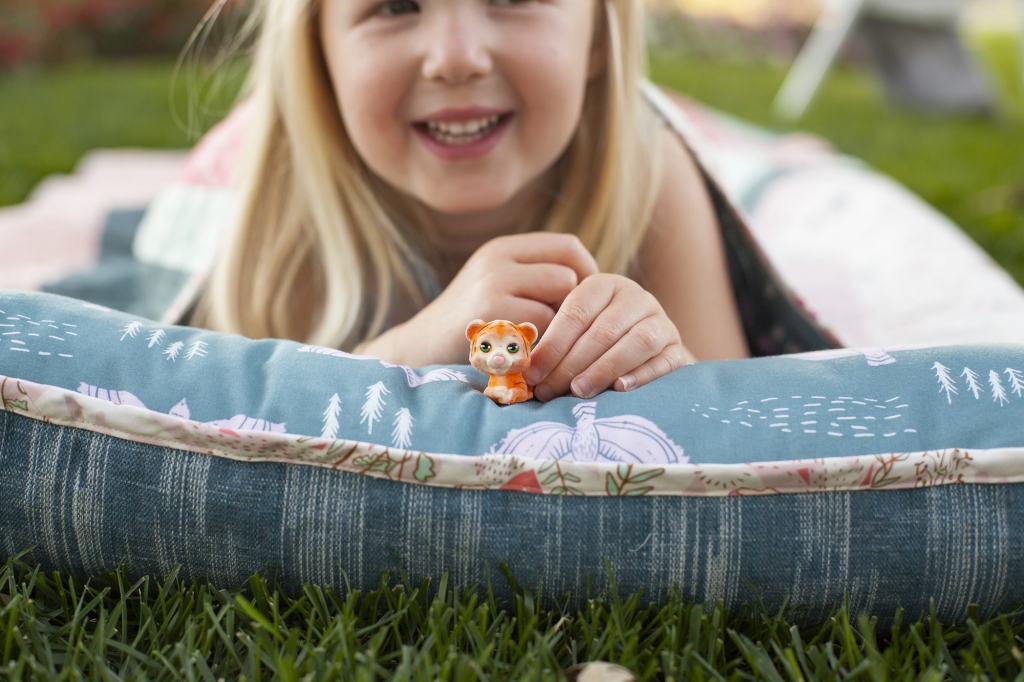 I knew I loved the fabric but my gut told me for this tour I should try to use it in a somewhat unconventional way.  It goes without saying that rayon is a fabulous substrate for garments but I wanted to see what else I could do with it.  I wanted others who also love Art Gallery to see more possibilities than the obvious.  When the fabric arrived I was immediately taken by the softness of it.  I adore the way it drapes and feels agains the skin.  My first thought was, "This fabric would make the most amazing pajamas,"  but my desire to be unconventional forced me to set that thought aside at the moment.  It did lead me to my second though, which was, "How amazing would it be to have bedsheets made out of this stuff!?"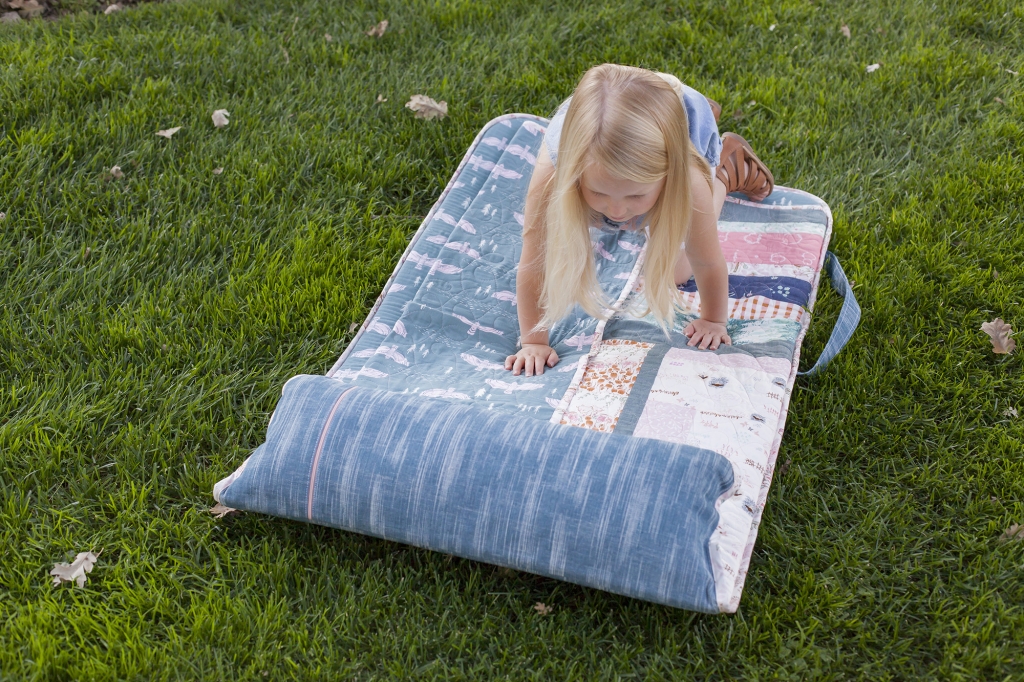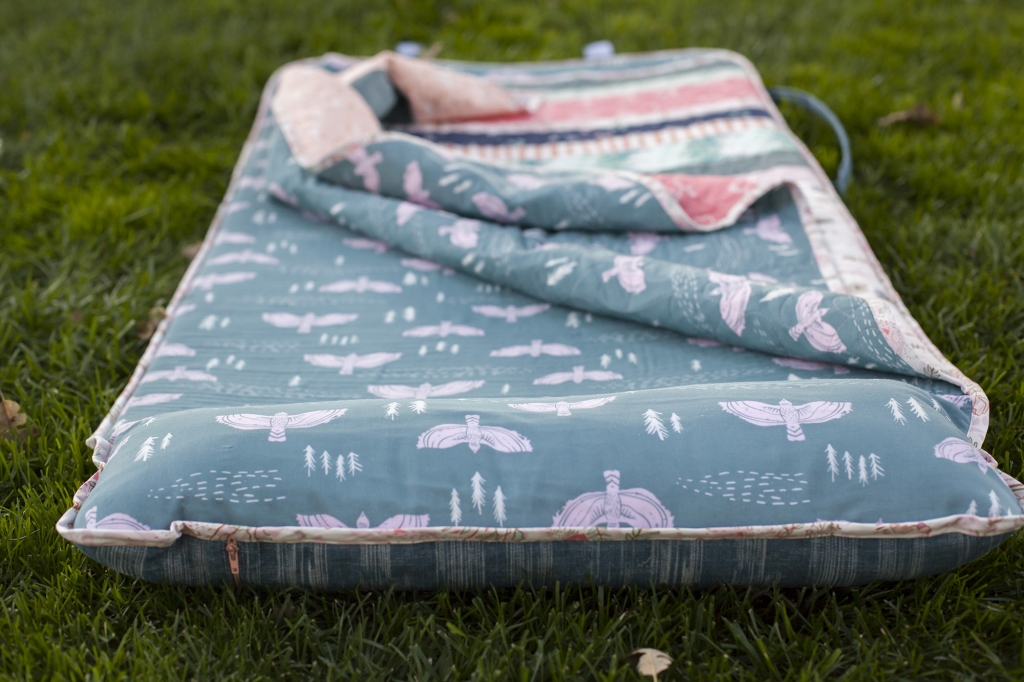 With that realization, the Nappy Hour Bedroll was conceived.  I used the rayon from Bonnie Christine's new Lambkin line to stand in as the "bedsheets" by applying it to the upper part of the nap roll, pillow, and the backing of the quilt.  If like me you have a child in preschool you know that nap mats such as these are required if your child stays all day.  The Nappy Hour Bedroll is a self-contained sleeping station with an attached blanket/quilt and pillow that rolls up into an easy and convenient bundle.  It allows the both the little ones and their caregivers to get some much needed rest and quiet time during the school day.  It's a not too big, easy to carry way to send the comforts of home with your child to school.  Not only that, its portability makes it easy to haul around and take just about anywhere your child will need to rest when their bed is not at hand.  The pillow insert is removable via a zippered enclosure and the whole thing can be thrown into the wash for laundering.  Its like a sleeping bag except that it doesn't get all gnarled and twisted up when you sleep.  Probably my favorite feature is that unlike a sleeping bag, my 3-year-old Evelyn can unroll and roll it up all by herself which makes her feel responsible and self-sufficient… all good things.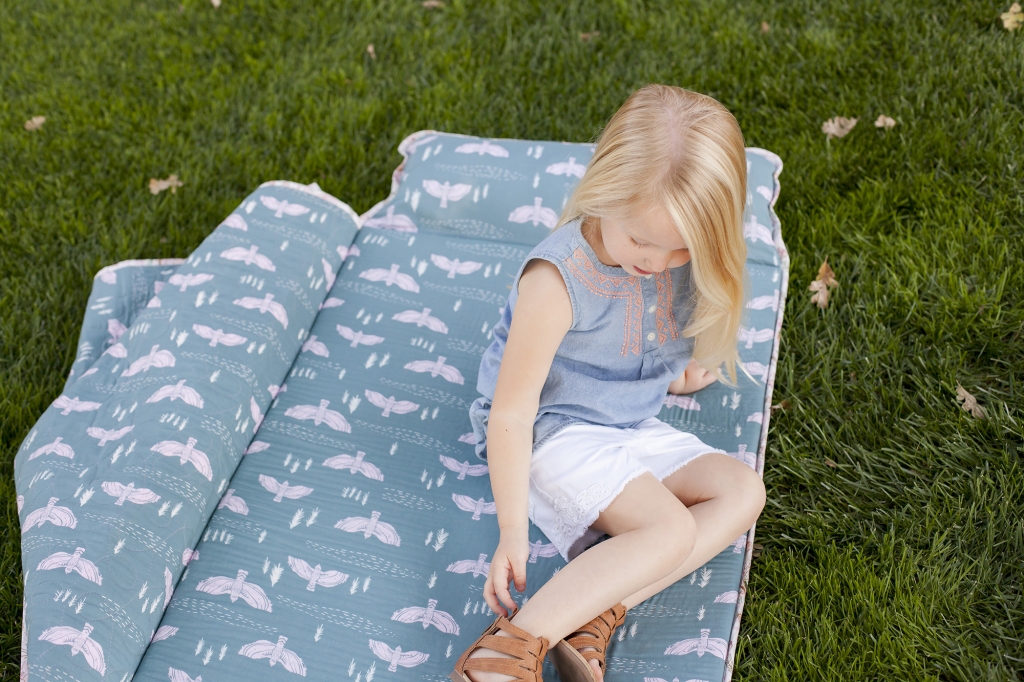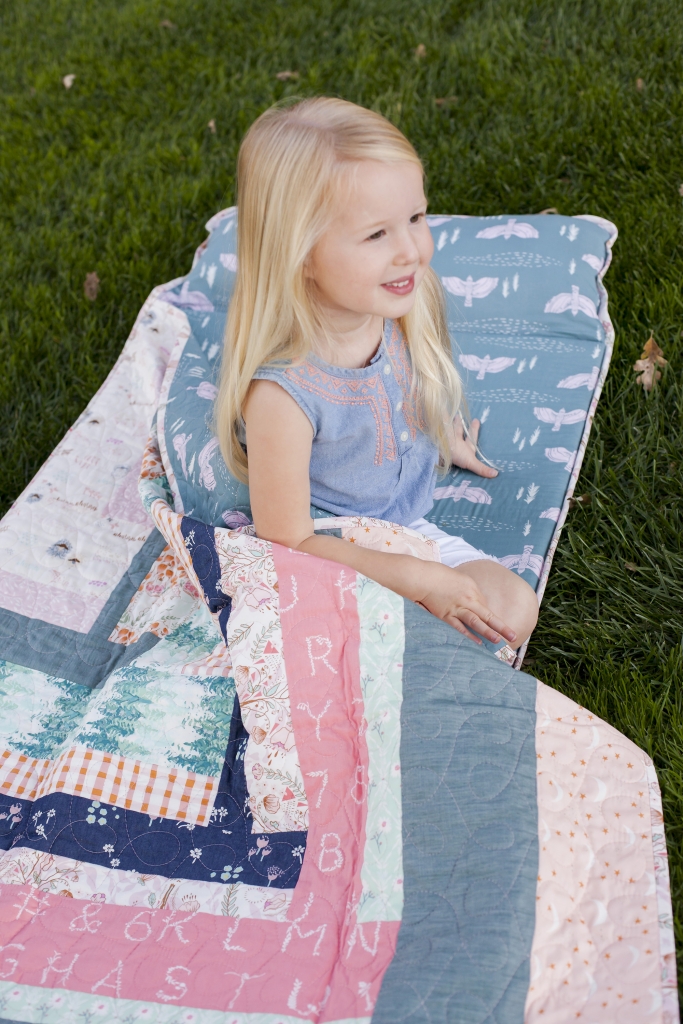 Another thing I love is how easy it would be to customize by adding a quilt of your own choosing.  All you need is a small 36″x42″ quilt for this adorable bedroll which makes it perfect dimensions for any quilt top made with 6″ (finished) blocks.  The possibilities for customization are truly endless.  it was a difficult decision but I landed on SuzyQuilts Weekend Candy quilt pattern for this project because I knew it would do a beautiful job of showing off  Bonnie Christine's adorable new Lambkin line.  Because so many of Suzy's quilt patterns (even free ones :-)) are offered in crib/baby size she had several to choose from that would work with the Nappy Hour.  From Lambkin I used the Thistle colorway and with the adorable little sheep to the moon and stars motif, I could not have asked for a more perfect theme to work with on this.  Truly a fabric/project match made in Heaven.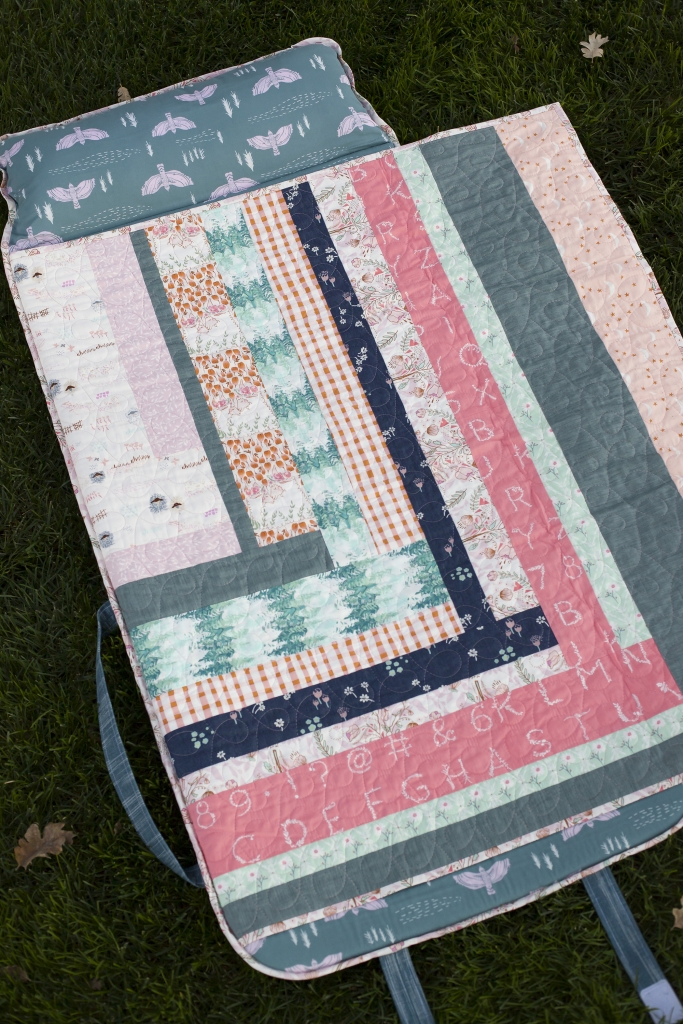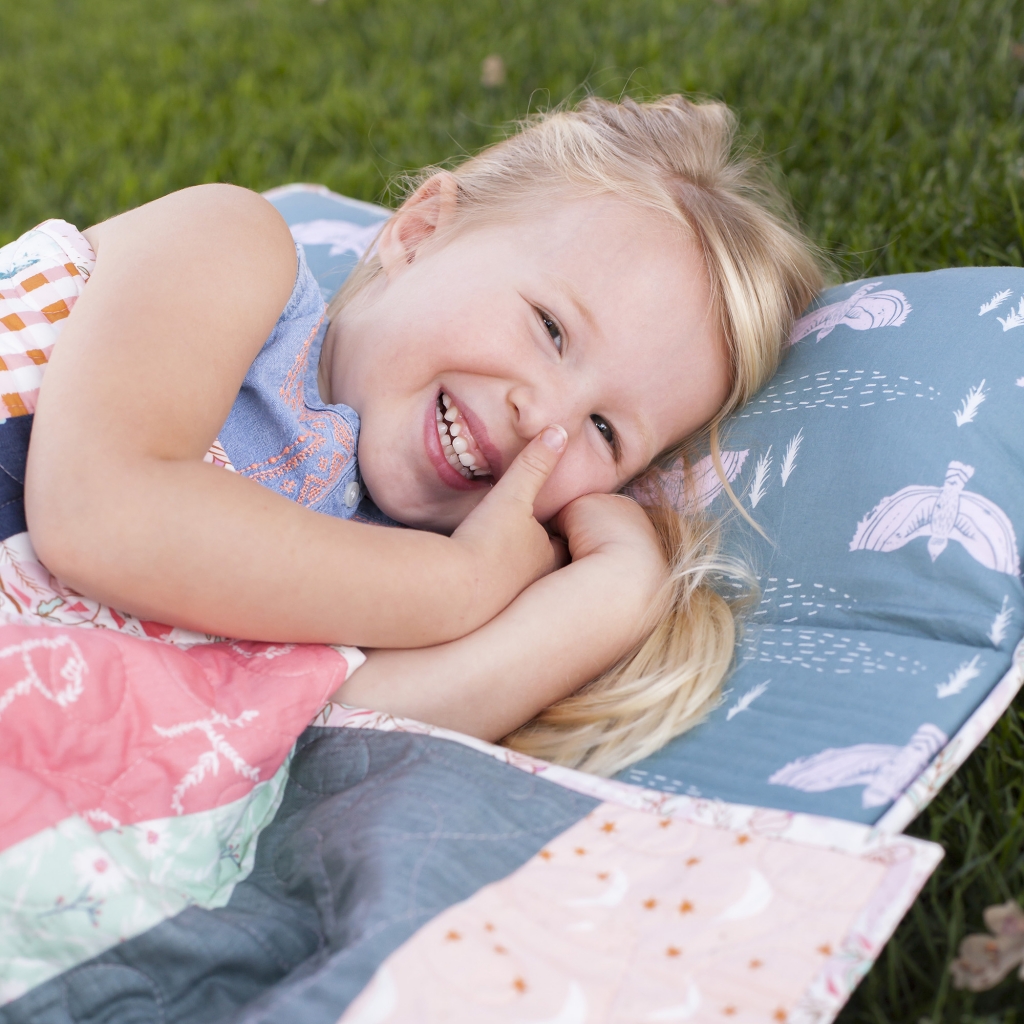 Additionally, I realized (albeit a little too late) that adding custom details to the outer portion, like the child's name, would be a fantastic and practical detail.  To give the bedroll durability I used a heavier weight Streaked Denim from AG's Denim Studio line for the backing on the mat pad.  Once the mat is rolled up, none of the soft and delicate rayon is exposed to the outside world.  I must say that with the addition of rayon to their line-up I believe Art Gallery has proved themselves to be an extremely well-rounded fabric company capable of meeting the needs of any home sewist. I love that I was able use so many of their substrates in a single project and have all of it blend together so effortlessly.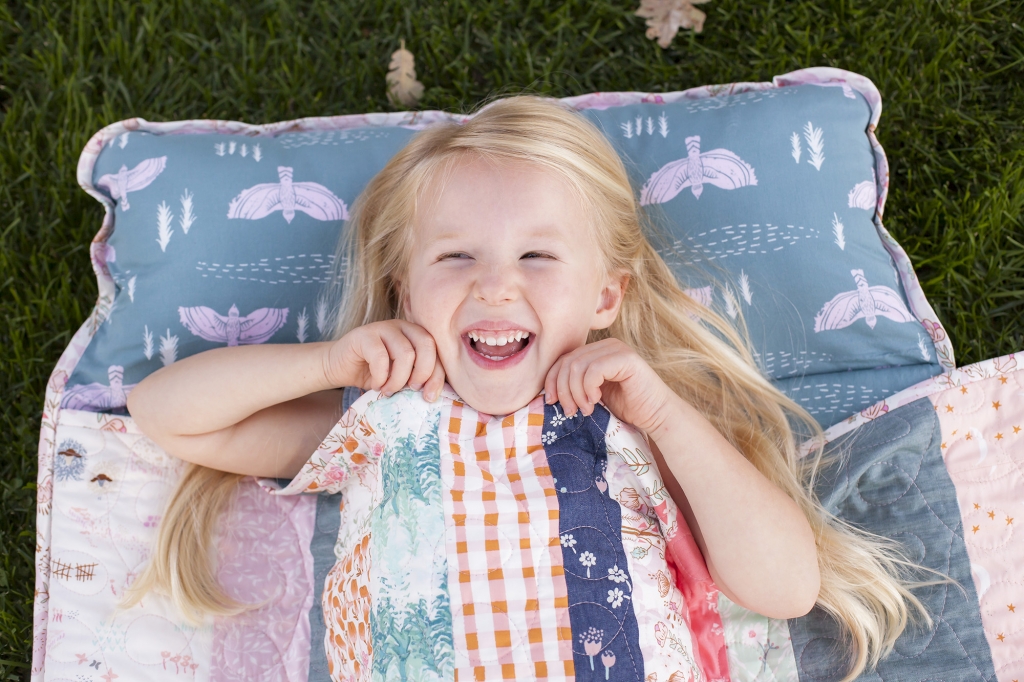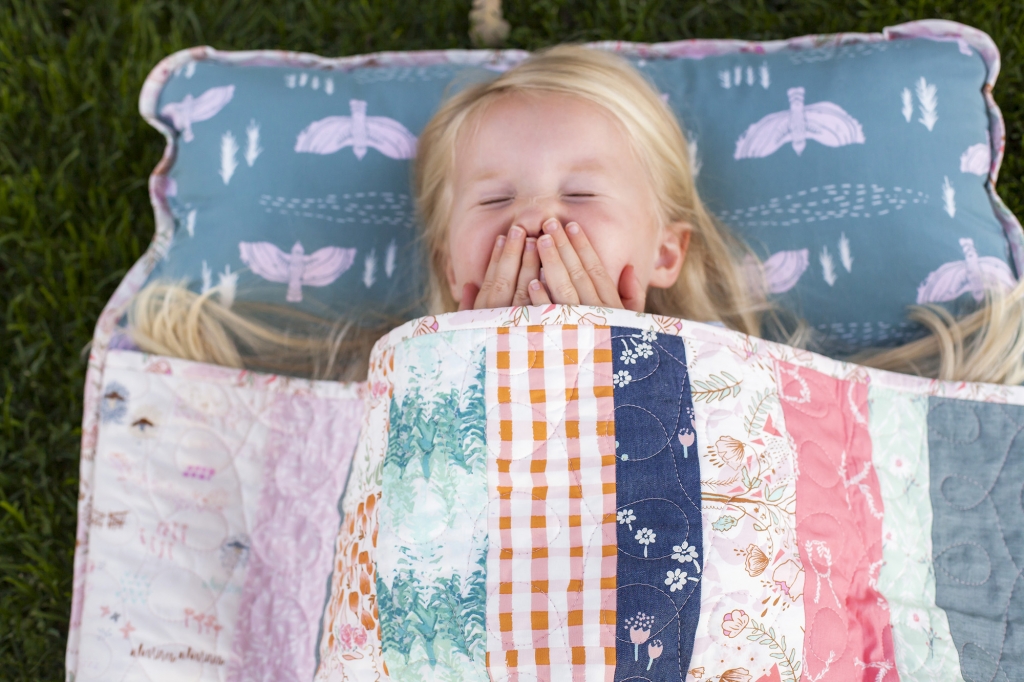 This is one of those patterns that I feel I must share with the world.  I love how practical it is while still being something very special for any child.  From the moment I showed Evelyn her Nappy Hour Bedroll and saw the look on her face I knew others would want to see the same look on their child/grandchild's face.  She absolutely loves it and was so proud to show her teachers at school how she can roll it up all by herself.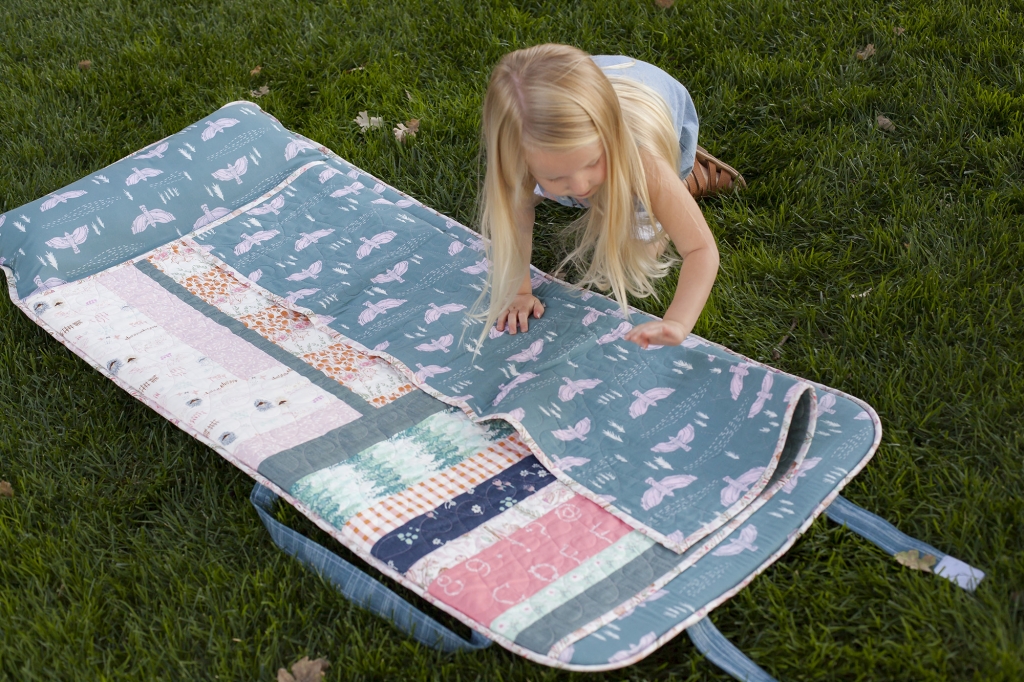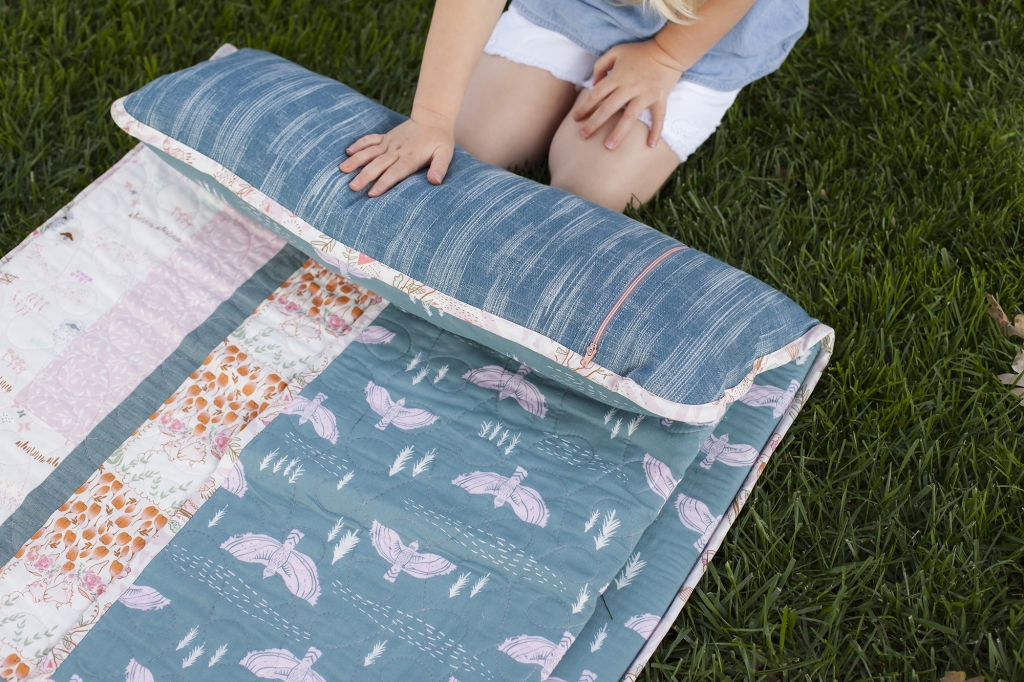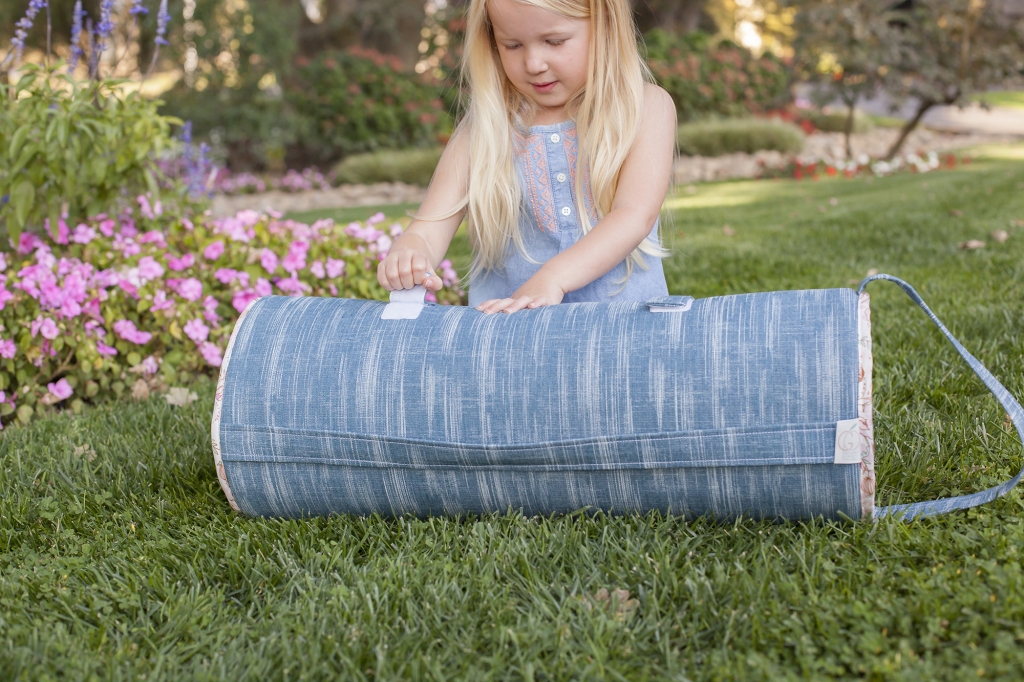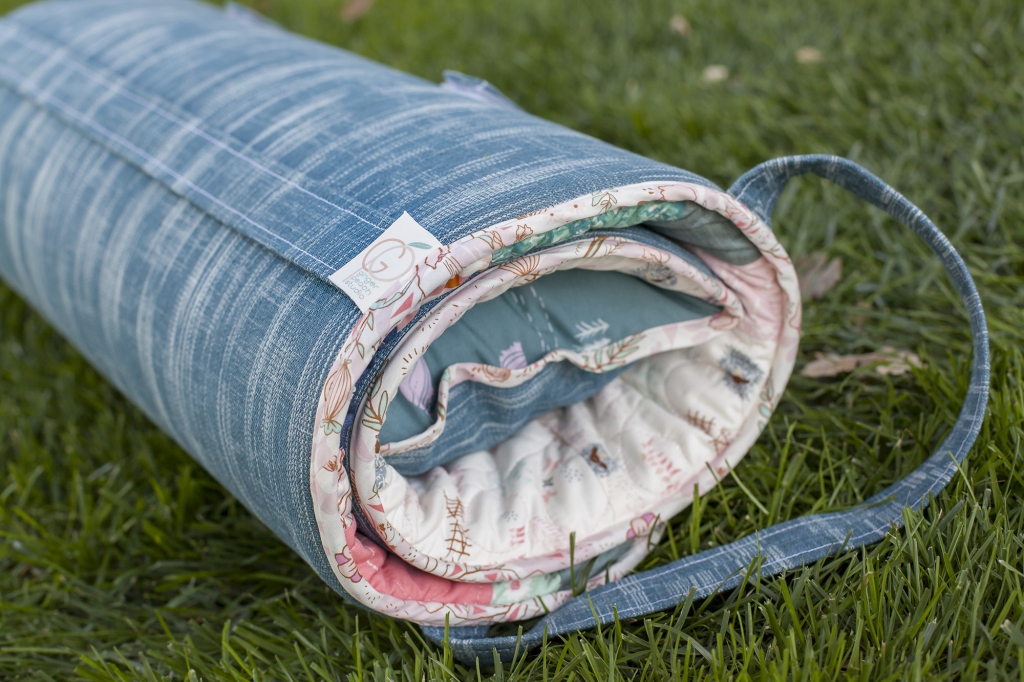 I had big plans to drop a pattern with this post but life and a major (albeit brief) family crisis got in the way of that happening.  Not to worry though, everyone is fine now and on the mend.  I still have plans to release the pattern it but I'll need just a bit more time and perhaps some testers to give it a whirl.  If you are interested in being a tester be sure to leave a comment or shoot me an email and I'll reach out when the time comes.  In the mean time I hope you enjoy the many photos I've posted and that they inspire you to make your own Nappy Hour Bedroll when the pattern is released.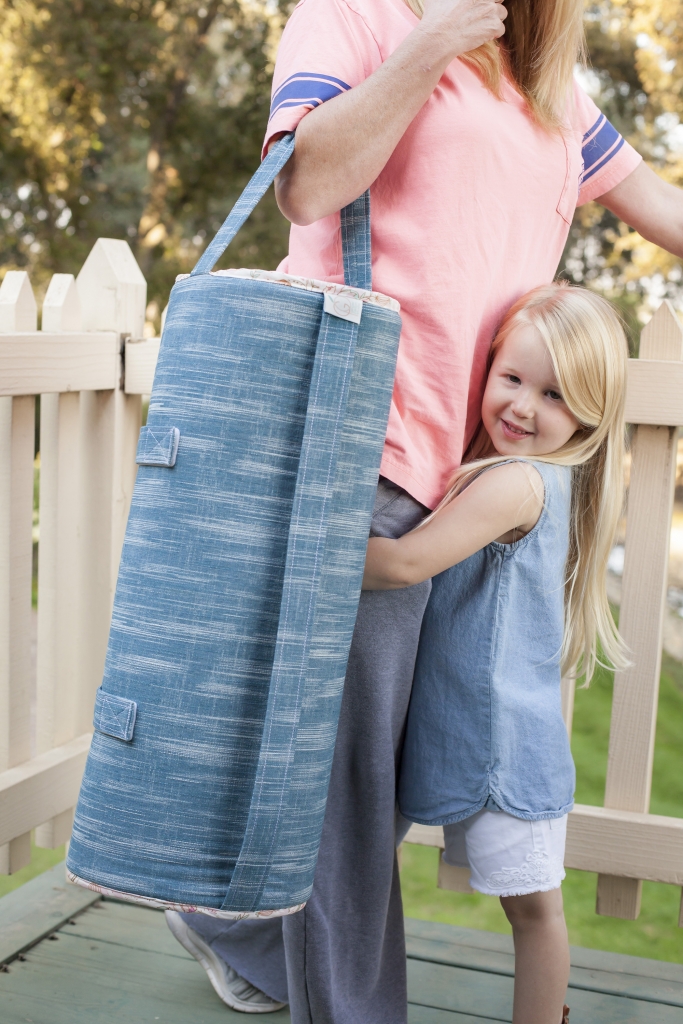 If you are just tuning in to this rayon party you made it just in time for the last stop.  I'm rounding out this tour but so many amazing projects have been shared by some amazing and talented people.  Make sure you check out the list of makers below to see what they cooked up with this wonderful substrate.  Thanks for reading and Happy sewing!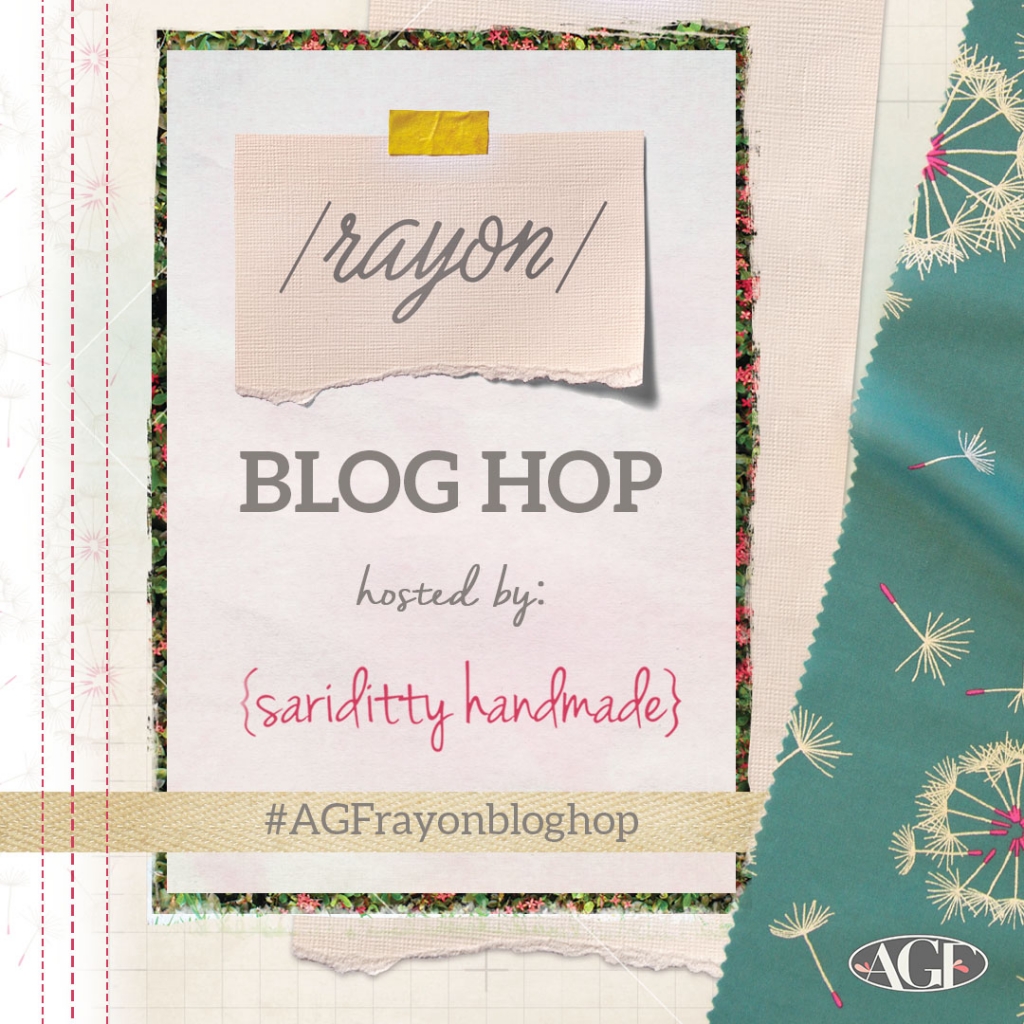 MONDAY, OCTOBER 9

– CRISTY @LOVEYOUSEW_ | Blog here
WEDNESDAY, OCTOBER 11

– SARAH @

SARIDITTY

 | Blog here
FRIDAY, OCTOBER 13

– DANYELLA @MADESEWMODERN | Guest Blog here
MONDAY, OCTOBER 16

– NICHOLE @WILDBOHO | Blog here
TUESDAY, OCTOBER 17

– CYNTHIA @CNYTZ51 | Guest blog here